How Does Social Media Data Mining Influence Customer Experience?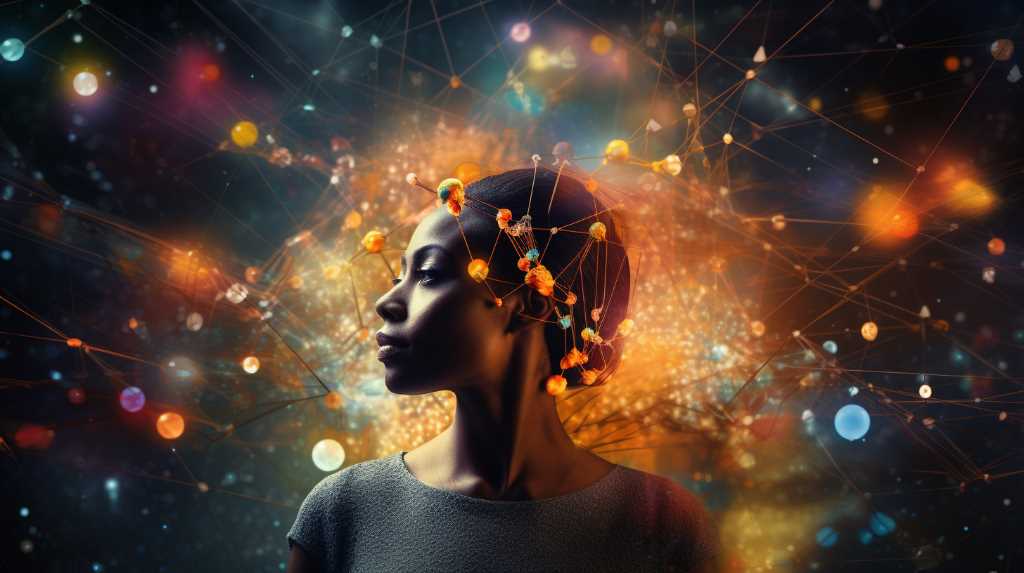 In today's digital age, social media data mining has emerged as a powerful tool in understanding customer preferences and behavior. This article examines the influence of social media data mining on customer experience, drawing upon objective analysis and data-driven insights.
By exploring the impact of personalized ads, improved product recommendations, and enhanced user experiences, we delve into the opportunities and challenges posed by this practice.
Additionally, we address privacy concerns and the need for responsible data usage to ensure a positive and freedom-centric customer experience.
The Impact of Personalized Ads on Customer Experience
The influence of personalized ads on customer experience is a key aspect to consider in the context of social media data mining. Personalized content and targeted advertising have revolutionized the way brands interact with consumers. Through social media data mining, companies are able to collect vast amounts of information about users' preferences, interests, and behaviors.
This data is then used to create tailored advertisements that are more likely to resonate with individual consumers. The impact of personalized ads on customer experience is significant. By delivering relevant and timely content, personalized ads enhance the overall user experience, making it more enjoyable and engaging.
This approach allows users to feel empowered and in control of their choices, as they are exposed to advertisements that align with their interests and needs. As a result, personalized ads contribute to a sense of freedom and agency for consumers, creating a more positive and impactful customer experience.
Improving Product Recommendations Through Social Media Data Mining
By analyzing user-generated content on social platforms, businesses can enhance their product recommendations, leading to a more personalized and relevant customer experience. Social media data mining allows companies to tap into the vast amount of information shared by users, enabling them to understand consumer preferences, behaviors, and interests. Through advanced algorithms and social media analytics, businesses can identify patterns, trends, and correlations that can improve their product targeting strategies.
By leveraging social media data, companies can gain insights into what products or services customers are discussing, liking, and sharing. This information can be used to tailor product recommendations and promotions to individual users, increasing the likelihood of conversion and customer satisfaction. Social media data mining also enables businesses to identify influencers or brand advocates who can help amplify their product messaging and drive sales.
Overall, social media data mining empowers businesses to deliver more personalized and relevant product recommendations, ultimately enhancing the customer experience. By leveraging the wealth of information available on social platforms, companies can better understand their target audience, improve their product targeting strategies, and create a more engaging and personalized shopping experience for customers.
Enhancing User Experience With Social Media Data Mining
Utilizing insights gleaned from user-generated content on social platforms, businesses can improve the overall satisfaction and engagement of their customers. By mining social media data, companies can gain real-time insights into customer behavior, allowing them to make data-driven decisions that enhance the user experience.
Here are three ways social media data mining can help businesses improve customer satisfaction:
Personalized recommendations: By analyzing customer preferences and behavior on social media, businesses can provide personalized product recommendations that align with individual interests and needs.

Enhanced customer support: Social media data mining allows companies to track and analyze customer feedback, complaints, and inquiries in real-time. This enables businesses to promptly address customer concerns and provide personalized support, improving overall customer satisfaction.

Targeted marketing campaigns: Social media data mining provides valuable insights into customer demographics, interests, and preferences. This allows businesses to create targeted marketing campaigns that resonate with their target audience, resulting in higher engagement and conversions.
Privacy Intrusion and the Customer Experience
Privacy concerns play a significant role in shaping the overall satisfaction and perception of customers. In the era of social media data mining, where personal information is collected and analyzed for various purposes, the ethical implications of this practice cannot be ignored.
While data mining can enhance customer experience by providing personalized recommendations and targeted advertising, it also raises concerns about privacy intrusion. Customers worry about their personal information being used without their consent or for nefarious purposes. This can lead to a loss of trust and a negative perception of the company or platform involved.
To address such concerns, organizations must prioritize transparency and give customers control over their data. Respecting privacy rights and ensuring ethical data practices are essential to maintain customer satisfaction and trust in the digital age.
Addressing Unsolicited Marketing Through Social Media Data Mining
Unsolicited marketing poses a challenge in the context of social media data analysis and requires strategic approaches to ensure effective targeting and customer engagement. With privacy concerns at the forefront, businesses must find a balance between promoting their products or services and respecting the boundaries of their customers.
Here are three ways to address unsolicited marketing through social media data mining:
Opt-in/opt-out options: Provide users with the choice to opt-in or opt-out of receiving marketing messages. This gives customers the freedom to control the type and frequency of marketing communications they receive.

Personalized targeting: Utilize the data gathered from social media platforms to tailor marketing messages to individual preferences and interests. By delivering relevant content, businesses can increase the likelihood of customer engagement and satisfaction.

Transparency and consent: Clearly communicate to customers how their data will be used and seek their consent before utilizing it for marketing purposes. This builds trust and fosters a positive customer experience.
Frequently Asked Questions
How Does Social Media Data Mining Affect Customer Loyalty and Retention?
Social media data mining plays a crucial role in understanding customer loyalty and retention. By analyzing social media analytics, businesses can gain insights into customer satisfaction levels, enabling them to make data-driven decisions to enhance customer experience.
What Are the Potential Ethical Concerns Associated With Social Media Data Mining and Its Impact on Customer Experience?
The ethical implications of social media data mining include concerns over customer privacy. Analyzing user data without consent and using it to influence customer experience raises questions about the boundaries of data collection and usage.
Can Social Media Data Mining Help Businesses Identify and Address Customer Pain Points More Effectively?
Social media data mining can be a valuable tool for businesses to identify and address customer pain points more effectively. Through customer feedback analysis and data-driven decision making, businesses can gain insights to improve their products and services.
Are There Any Regulations or Guidelines in Place to Protect Customer Privacy in the Context of Social Media Data Mining?
Regulatory compliance and privacy protection are key considerations in social media data mining. Guidelines and regulations exist to safeguard customer privacy and ensure responsible data handling. These measures aim to balance the benefits of data mining with the protection of individual privacy rights.
How Can Businesses Ensure Transparency and Trust in Their Use of Social Media Data Mining for Customer Experience Improvement?
Transparency and accountability are key for businesses to build customer trust in their use of social media data mining. By openly communicating their data collection and usage practices, companies can ensure transparency and provide customers with the confidence they need to engage with their brand.
How Can Endpoint Security Avert Cybersecurity Data Breaches?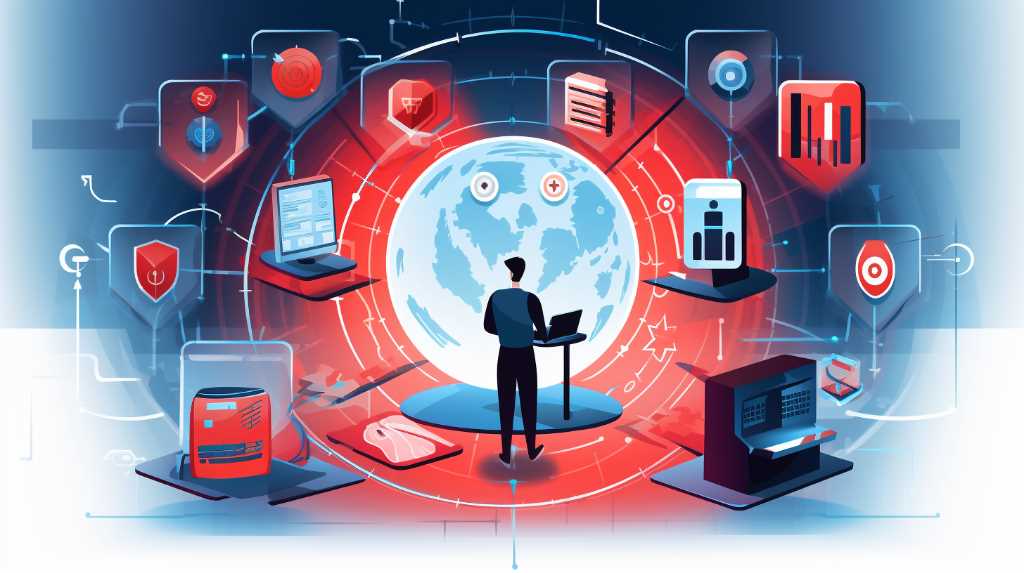 In today's digital landscape, the threat of cybersecurity data breaches is an ever-present concern for organizations of all sizes.
Endpoint security plays a pivotal role in safeguarding critical data from unauthorized access and potential breaches.
This article delves into the technical and analytical aspects of how endpoint security measures can effectively avert cybersecurity data breaches.
By exploring the importance of network security, data loss prevention, cloud security, and intrusion detection systems, organizations can gain valuable insights into fortifying their cybersecurity measures and mitigating the risks associated with data breaches.
The Role of Endpoint Security in Cybersecurity
Endpoint security plays a crucial role in preventing cybersecurity data breaches by protecting individual devices and network endpoints from potential threats. With the increasing sophistication of cyber attacks, organizations need robust endpoint security solutions to safeguard their sensitive data.
These solutions encompass a range of technologies and practices aimed at securing endpoints, such as laptops, desktops, servers, and mobile devices. Best practices for endpoint security include implementing strong access controls, regularly updating and patching software, using encryption to protect data in transit and at rest, and deploying advanced threat detection and response mechanisms.
Additionally, organizations should educate their employees about the importance of following security protocols and being vigilant against phishing attempts and other social engineering tactics.
Understanding Network Security
Network security is a critical aspect of safeguarding digital systems and protecting against unauthorized access or malicious activities. One important strategy in network security is network segmentation. Network segmentation involves dividing a network into smaller, isolated segments, which helps in containing potential threats and preventing lateral movement in case of a breach. By implementing network segmentation, organizations can limit the access of users and devices to specific segments, reducing the risk of unauthorized access and data breaches.
Another key aspect of network security is secure remote access. With the rise of remote work, secure remote access has become more crucial than ever. Organizations need to ensure that remote access to their networks is secure and protected against potential threats. This can be achieved through the use of secure VPN (Virtual Private Network) connections, multi-factor authentication, and encryption technologies. By implementing these measures, organizations can mitigate the risk of unauthorized access to their networks and protect sensitive data from being compromised.
Importance of Data Loss Prevention in Cybersecurity
Effective data loss prevention measures are crucial in safeguarding sensitive information and ensuring the confidentiality, integrity, and availability of critical assets in the digital landscape.
Data classification is a fundamental aspect of data loss prevention, as it allows organizations to identify and prioritize the protection of their most valuable information. By categorizing data based on its level of sensitivity and potential impact if compromised, organizations can implement appropriate security controls and allocate resources effectively.
Insider threats pose a significant risk to data loss prevention efforts. These threats can come from current or former employees, contractors, or partners who have authorized access to sensitive information. Implementing robust access controls, monitoring user activities, and providing security awareness training can help mitigate the risk of insider threats and enhance overall data loss prevention strategies.
Cloud Security: An Essential Component of Cybersecurity Measures
Cloud security is a critical factor to consider when implementing comprehensive measures to protect sensitive information and maintain the integrity of digital assets. It involves securing data, applications, and infrastructure that are hosted on the cloud. Here are four key reasons why cloud security is essential in ensuring robust cybersecurity measures:
Data protection: Cloud security ensures that data stored in the cloud is encrypted and protected from unauthorized access, ensuring the privacy and confidentiality of sensitive information.

Compliance requirements: Cloud security helps organizations meet regulatory compliance requirements by implementing controls and measures that adhere to industry standards and guidelines.

Threat detection and prevention: Cloud security solutions provide real-time monitoring and analysis of network traffic, enabling the detection and prevention of potential threats and attacks.

Business continuity: Cloud security ensures that data and applications hosted on the cloud are backed up and can be quickly restored in the event of a breach or disaster.
Exploring Intrusion Detection Systems for Data Breach Prevention
Intrusion detection systems (IDS) play a crucial role in identifying and mitigating potential threats. They provide organizations with an added layer of protection against unauthorized access to sensitive information. IDS are an integral part of security monitoring, constantly monitoring network traffic and system logs to detect any suspicious activity. They analyze network traffic patterns and compare them with known threat intelligence, enabling them to identify and alert organizations about potential security breaches.
In addition to real-time monitoring, IDS also play a vital role in incident response management. When a potential intrusion is detected, these systems trigger automated responses. For example, they may block suspicious IP addresses or isolate compromised devices from the network. This swift response helps organizations prevent the breach from spreading and minimizes potential damage.
Furthermore, IDS aid in threat intelligence analysis. They collect and analyze data on the latest attack techniques and trends. By doing so, they help organizations stay informed about emerging threats. This enables them to proactively implement necessary security measures.
Overall, IDS are an essential component of a robust cybersecurity strategy. They provide organizations with the means to detect, respond, and mitigate potential data breaches effectively.
Frequently Asked Questions
What Are Some Common Types of Cyberattacks That Endpoint Security Can Help Prevent?
Endpoint security plays a crucial role in preventing common types of cyberattacks such as ransomware attacks and phishing attacks. By implementing robust security measures at endpoints, organizations can effectively mitigate the risk of data breaches and protect sensitive information.
How Does Endpoint Security Differ From Network Security?
Endpoint security differs from network security in that it focuses on protecting individual devices, such as laptops and smartphones, while network security safeguards the entire network infrastructure. Integrating both is crucial for comprehensive cybersecurity in organizations.
What Are Some Effective Strategies for Implementing Data Loss Prevention Measures?
Effective strategies for implementing data loss prevention measures include employee education on cybersecurity best practices, such as recognizing phishing emails, and the implementation of encryption to protect sensitive data from unauthorized access or theft.
Can Cloud Security Alone Provide Sufficient Protection Against Data Breaches?
Cloud security alone cannot provide sufficient protection against data breaches. While encryption plays a crucial role in safeguarding data, it should be complemented by robust multi-factor authentication measures to ensure comprehensive security and mitigate the risk of unauthorized access.
How Do Intrusion Detection Systems Work to Prevent Data Breaches?
Intrusion detection systems (IDS) play a crucial role in preventing data breaches by constantly monitoring network traffic and identifying potential threats. They provide real-time alerts and analysis to inform intrusion prevention systems (IPS) for immediate action and protection against cyber attacks.
How Can One Effectively Implement Essential Cybersecurity Data Measures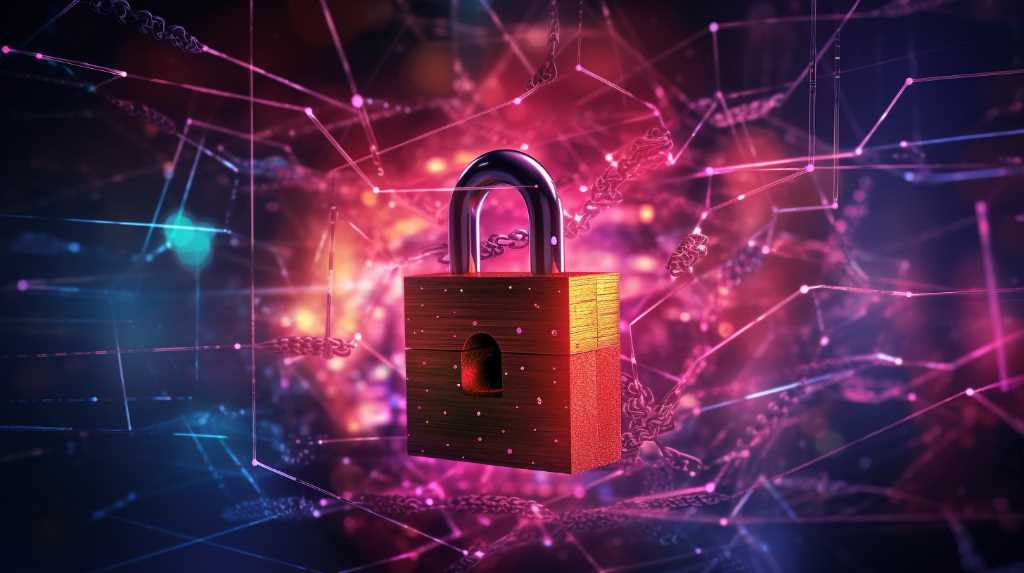 In today's increasingly digitized world, the implementation of essential cybersecurity data measures is paramount to safeguarding sensitive information and protecting against malicious threats. This article aims to provide a technical and analytical exploration of how one can effectively implement these measures.
It will delve into the importance of cybersecurity, identifying vulnerabilities, implementing strong authentication and access controls, securing networks, and building a security-conscious culture through employee education.
By following these detailed guidelines, readers will gain a comprehensive understanding of essential cybersecurity practices.
Understanding the Importance of Cybersecurity Measures
The importance of cybersecurity measures cannot be overstated in today's digital landscape. As technology advances and more aspects of our lives become interconnected, the need for robust cybersecurity measures becomes increasingly critical.
Cybersecurity awareness is essential to protect sensitive data from unauthorized access, theft, and manipulation. It involves educating individuals and organizations about potential cyber threats and providing them with the necessary knowledge and tools to mitigate those risks.
Risk management plays a crucial role in cybersecurity by identifying and assessing potential threats and vulnerabilities, developing strategies to reduce or eliminate those risks, and implementing controls and safeguards to protect against them.
Assessing Vulnerabilities: Identifying Potential Weaknesses
Assessing vulnerabilities involves a meticulous examination of the system to identify potential weaknesses that could be exploited by cyber threats. This process plays a vital role in the overall risk assessment and vulnerability management of an organization's cybersecurity measures. By conducting a comprehensive assessment, organizations can gain valuable insights into their systems' susceptibility to potential attacks.
To effectively assess vulnerabilities, organizations employ various techniques and tools. These include penetration testing, vulnerability scanning, and code review. Penetration testing involves simulating real-world attacks to evaluate the security measures in place. Vulnerability scanning identifies known vulnerabilities within the system, enabling proactive remediation. Code review entails analyzing the source code for potential vulnerabilities and ensuring adherence to secure coding practices.
The outcomes of vulnerability assessments provide organizations with a clear understanding of their risk exposure and enable them to prioritize remediation efforts. This proactive approach allows organizations to strengthen their cybersecurity posture, protect their sensitive data, and maintain the freedom and integrity of their systems.
Implementing Strong Authentication and Access Controls
Implementing strong authentication and access controls is crucial for organizations to safeguard their systems and protect sensitive information from unauthorized access.
Access management plays a vital role in ensuring that only authorized individuals have the necessary privileges to access certain resources or perform specific actions.
One effective way to enhance access management is through the implementation of multi-factor authentication (MFA). MFA requires users to provide multiple forms of identification, such as a password, a biometric factor (e.g., fingerprint or facial recognition), or a physical token, before granting access.
This significantly strengthens the security of the authentication process, as it becomes much more difficult for attackers to gain unauthorized access.
Securing Networks: Best Practices for Data Protection
Securing networks is a critical aspect of protecting sensitive information and ensuring data protection within organizations. To effectively secure networks, organizations must employ robust network monitoring and encryption techniques.
Network monitoring involves continuously monitoring network traffic to identify any suspicious activity or potential security breaches. This can be done using various tools and technologies that analyze network packets, log files, and network behavior to detect anomalies and intrusions in real-time.
Encryption techniques play a vital role in protecting data as it is transmitted over the network. This involves converting data into an unreadable format using cryptographic algorithms, ensuring that only authorized parties can access and understand the information.
Strong encryption algorithms and key management practices must be implemented to ensure the confidentiality and integrity of the data.
Educating Employees: Building a Security-Conscious Culture
To foster a security-conscious culture within an organization, it is crucial to provide comprehensive training and education programs to employees, enabling them to understand the importance of cybersecurity and their role in maintaining a secure environment. This not only helps in mitigating the risks of cyber threats but also creates awareness among employees about the potential vulnerabilities and the best practices to protect sensitive data.
The following are three key elements to consider when designing an effective employee training program:
Regular cybersecurity training sessions: Conduct regular training sessions to educate employees about the latest cyber threats, common attack vectors, and preventive measures. This will help employees stay updated and be proactive in identifying and responding to potential threats.

Simulated phishing exercises: Conduct simulated phishing exercises to test employees' ability to identify and report suspicious emails or messages. This hands-on experience will enhance their understanding of real-world cyber threats and teach them how to avoid falling victim to phishing attacks.

Role-based training: Tailor training programs to different employee roles and responsibilities. This will help employees understand the specific security requirements and best practices relevant to their job functions, ensuring a more targeted and effective training approach.
Frequently Asked Questions
What Are Some Common Types of Cyber Threats That Organizations Should Be Aware Of?
Organizations should be aware of common cyber threats, such as phishing attacks and ransomware attacks. Phishing attacks involve tricking individuals into revealing sensitive information, while ransomware attacks involve encrypting data and demanding payment for its release.
How Can Organizations Ensure That Their Cybersecurity Measures Are up to Date and Effective?
To ensure the effectiveness of cybersecurity measures, organizations need to focus on continuous monitoring and employee training. Regularly assessing and updating security protocols and providing comprehensive training to employees helps to mitigate risks and enhance overall cybersecurity posture.
What Are Some Potential Consequences of Not Implementing Adequate Cybersecurity Measures?
The consequences of inadequate cybersecurity measures can be severe, including data breaches, financial losses, reputational damage, and legal liabilities. It highlights the importance of cybersecurity education and implementing effective measures to protect sensitive information.
Are There Any Legal or Regulatory Requirements Related to Cybersecurity That Organizations Need to Comply With?
Organizations must comply with legal requirements and regulatory standards related to cybersecurity to ensure data protection. These mandates establish guidelines for implementing effective cybersecurity measures and safeguarding sensitive information from unauthorized access or breaches.
How Can Organizations Effectively Respond to and Recover From a Cybersecurity Incident?
Organizations can effectively respond to and recover from a cybersecurity incident by implementing a robust incident response plan that includes timely detection and containment, thorough investigation, remediation, and continuous monitoring to prevent future incidents.
How Can Optimal Cybersecurity Protect Your Data Through Various Methods?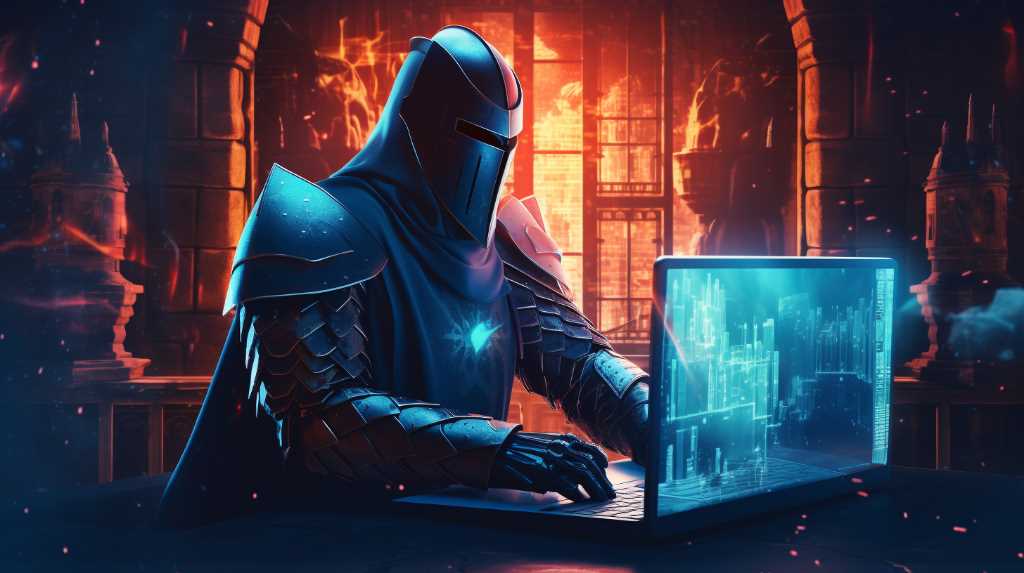 In today's digital age, the protection of sensitive data is of utmost importance. Optimal cybersecurity measures play a crucial role in safeguarding data through various methods.
This article aims to explore the significance of firewall applications in cybersecurity, the role of anti-virus software in data protection, the importance of backup systems for ensuring data safety, the enhancement of security through multiple authentication steps, and the significance of regular software updates in cyber defense.
By implementing these strategies, individuals and organizations can effectively protect their valuable data from potential threats.
The Importance of Firewall Applications in Cybersecurity
Firewall applications play a crucial role in ensuring the security and integrity of data by preventing unauthorized access to a network. These applications act as a barrier between a trusted internal network and an untrusted external network, monitoring and controlling incoming and outgoing network traffic.
A well-configured firewall is essential to establish a strong defense against potential threats. Effective firewall configuration involves setting up access rules, such as allowing or denying specific types of traffic based on predefined criteria. This customization allows organizations to tailor their firewall settings to their specific security requirements.
Additionally, firewall applications often include network intrusion detection capabilities, which enable the identification and prevention of unauthorized attempts to access a network. By incorporating these features, firewall applications contribute significantly to safeguarding data and ensuring network security.
The Role of Anti-virus Software in Data Protection
Anti-virus software plays a pivotal role in safeguarding sensitive information and preventing malicious software from infiltrating systems. It is a crucial component of a comprehensive cybersecurity strategy that aims to protect data from various threats.
Here are some key reasons why anti-virus software is essential:
Anti-malware solutions: Anti-virus software employs sophisticated algorithms and heuristics to detect and eliminate various types of malware, including viruses, worms, Trojans, and ransomware. These solutions constantly update their virus databases to stay ahead of new threats.

Real-time threat detection: Anti-virus software monitors system activities in real-time, scanning files and processes for any signs of malicious behavior. It can detect and quarantine suspicious files, preventing them from causing harm to the system.
Ensuring Data Safety With Backup Systems
Implementing reliable backup systems is crucial for ensuring the safety and integrity of data, as it provides a means to restore information in the event of accidental deletion, hardware failure, or other unforeseen circumstances.
One method for backing up data is through cloud storage, where data is stored on remote servers accessible via the internet. Cloud storage offers numerous advantages, such as scalability, accessibility, and cost-effectiveness.
Additionally, data encryption plays a vital role in safeguarding sensitive information during the backup process. Encryption ensures that data is transformed into an unreadable format, making it unintelligible to unauthorized individuals. This adds an extra layer of protection, ensuring that even if the data is compromised, it remains secure.
Enhancing Security With Multiple Authentication Steps
The use of multiple authentication steps can significantly enhance security measures and reduce the risk of unauthorized access to sensitive information. Implementing multi-factor authentication (MFA) adds an extra layer of protection by requiring users to provide multiple forms of identification before gaining access to a system or data.
One of the most effective methods of MFA implementation is securing data with biometric verification. This involves using unique biological characteristics, such as fingerprints or facial recognition, to authenticate user identity. By incorporating biometrics into the authentication process, organizations can ensure a higher level of security as these characteristics are difficult to replicate or steal.
Additionally, MFA can also include other factors such as passwords, security tokens, smart cards, or one-time passcodes for further strengthening security.
Overall, the implementation of multiple authentication steps, especially with the integration of biometric verification, offers robust protection against unauthorized access and enhances data security.
The Significance of Regular Software Updates in Cyber Defense
Regular software updates play a crucial role in maintaining a strong line of defense against cyber threats. These updates are essential for addressing vulnerabilities and weaknesses in software systems, ensuring that they remain robust and protected against potential attacks.
One of the key benefits of regular software updates is the implementation of encryption techniques to safeguard sensitive information. Encryption converts data into unreadable code, making it difficult for unauthorized individuals to access and interpret. By regularly updating software, organizations can ensure that their encryption methods are up to date and effective in protecting sensitive data from cybercriminals.
Additionally, employee training plays a significant role in preventing cyber attacks. By educating employees on best practices for identifying and mitigating potential threats, organizations can create a culture of cybersecurity awareness and empower their workforce to actively contribute to cyber defense efforts.
Frequently Asked Questions
What Are Some Common Types of Cyber Threats That Can Bypass Firewall Applications?
Common techniques used by hackers to bypass firewalls include IP spoofing, port scanning, and application layer attacks. However, implementing network segmentation is crucial in preventing these cyber threats and ensuring optimal cybersecurity for your data.
How Does Anti-Virus Software Detect and Prevent Malware From Infiltrating a System?
Anti-virus software plays a crucial role in preventing malware infiltration by utilizing various strategies such as real-time scanning, behavior analysis, and signature-based detection. This enhances cybersecurity and safeguards sensitive data from potential threats.
Are Backup Systems Capable of Protecting Data From Ransomware Attacks?
Backup systems have limitations in protecting data from ransomware attacks. To ensure optimal cybersecurity, it is crucial to follow best practices such as regularly updating backups, implementing multi-factor authentication, and educating employees on phishing and other cyber threats.
Can Multiple Authentication Steps Alone Guarantee Complete Data Security?
Multiple authentication steps alone cannot guarantee complete data security. However, implementing multi-factor authentication methods offers significant benefits, such as increased protection against unauthorized access and reduced risk of data breaches.
What Are the Potential Risks of Not Regularly Updating Software in Terms of Cybersecurity?
Regularly updating software is crucial for optimal cybersecurity. Failing to do so increases the risks of software vulnerabilities, leaving data susceptible to breaches and unauthorized access. It is imperative to prioritize and implement regular software updates to mitigate these risks.